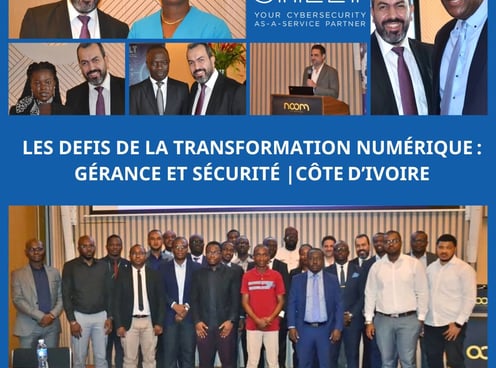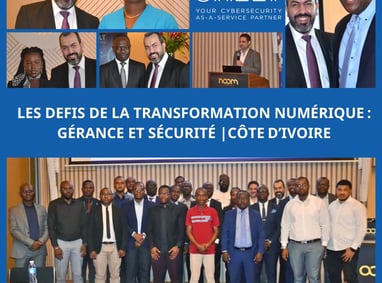 SHELT Hosts a Lunch in Ivory Coast
"LES DEFIS DE LA TRANSFORMATION NUMERIQUE : GERANCE ET SECURITE"
On the 20th of September, SHELT held a gathering where some of Ivory Coast's most esteemed decision-makers represented their companies to attend the event.
The event, entitled "LES DEFIS DE LA TRANSFORMATION NUMERIQUE: GERANCE ET SECURITE", was held at Noom Hotel Abidjian.
SHELT's Business Development Director, Bassam Touma, and Business Development Manager, Georges Bou Chaaya, welcomed the guests and presented them with solutions to today's growing cyberthreats, hacks and leaks.
SHELT explained how its proprietary solution,REVA, brings together several technologies to work towards Brand and VIP Protection. An introduction was also given to showcase SHELT's 24/7 SOC and also Digital Transformation Services.
The seminar was followed by a lunch where the guests got to connect and network and enjoy a pleasant time together.
SHELT would like to take this opportunity to thank all the guests that made this event a brilliant success.
.