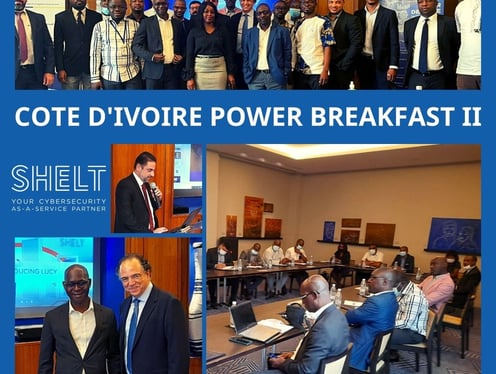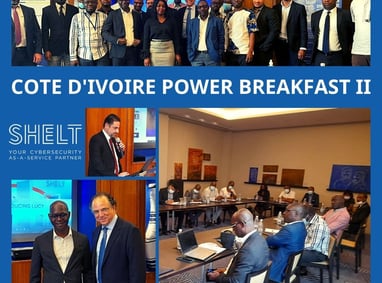 Power Breakfast In Partnership with
Akiédé Digitalization & Cybersecurity and Upsilon Business Solutions
Another excellent get-together for SHELT Côte d'Ivoire where we held our second "POWER BREAKFAST" at The Mövenpick Abidjan on February 18, 2022 and met inspirational people for a networking event and breakfast.

The discussion was based on how to proactively mitigate the risks of cyberthreats in today's ever changing threat landscape.

We take this opportunity to thank our partners from Akiédé Digitalization & Cybersecurity and Upsilon Business Solutions as well as our guests for a wonderful event.