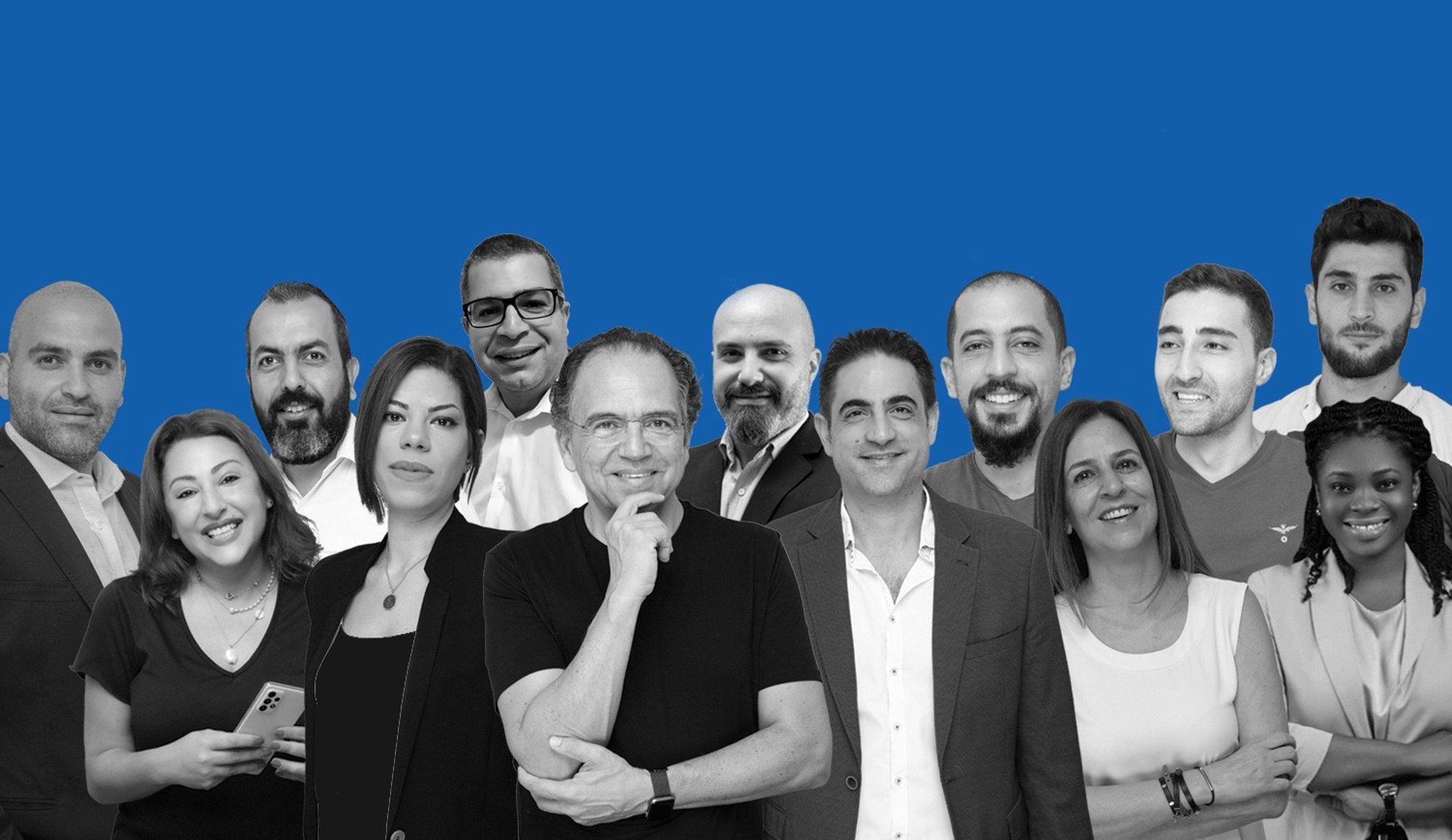 BEHIND THE AWARD WINNING SERVICES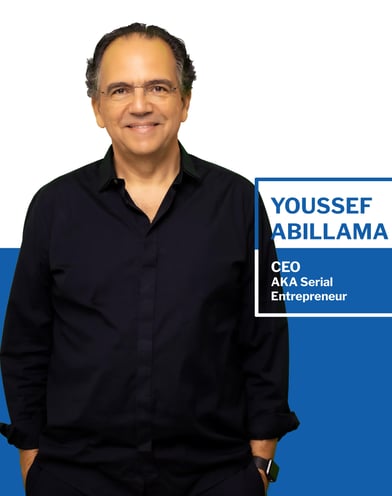 Youssef is known for many things such as building sustainable businesses from scratch, focusing on people growth and development, ensuring quality delivery, and his love for tea, meditation, and all things zen and simple.

With over 30 years of success behind him, Youssef has built SHELT from scratch, a venture that is very close to his heart and he is now watching it grow into a leading cybersecurity-as-a-service company.
His favorite saying: Happiness comes from within.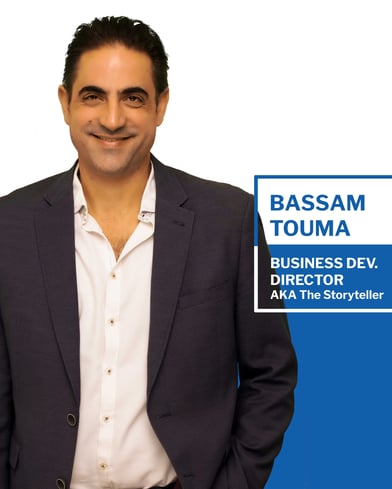 Bassam carries the world on his shoulders as he is responsible for developing the business across the globe. His previously implemented multi-million-dollar ICT & Telecom projects and ran key consulting roles for fortune 500 companies.

There is never a dull moment around Bassam as any subject would send him down memory lane with travel stories that Netflix series are made of! Not to mention the fact that he was an ethical hacker back in the day.

His favorite saying: "The beauty of it is…"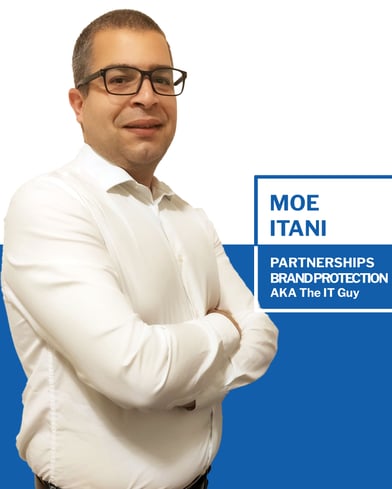 Moe is our IT guy! IT here standing for 'Information Technology" - not the scary guy from the Stephen King Novel. He is one of those people who could place the whole alphabet after his name due to the many certifications he's acquired over the years.

It's no wonder then that he is heading Partnerships in the US for us and spearheading the introduction of REVA there. This is the IT Guy that will help you protect your Brand and VIP reputation!

His favorite saying: "Please feel free to
challenge my idea…" - (as if we could)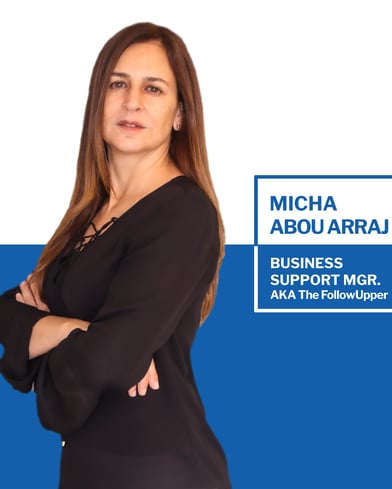 Micha is an absolute perfectionist! And we're not complaining because she ensures the excellent standards of our business day and night and we welcome that whole-heartedly.

Micha commands several aspects of SHELT including Human Resources, Finance, Quality, and Administrative. With her watchful eye on the team, the only way is forward!
Her favorite saying: what's for dessert?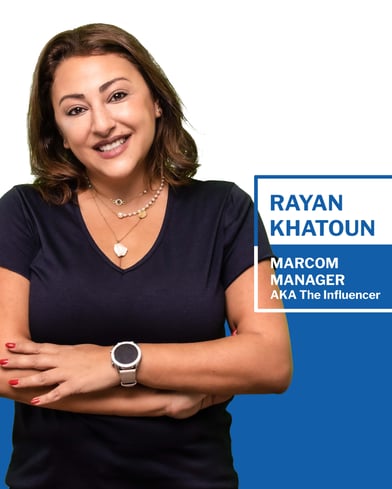 While we'd hope to see Rayan climbing to the position of a Social Media Influencer, we doubt we can as she has all her colleagues blocked from her personal social media accounts! Legend says she tweets about us but anyway…

Rayan comes from a background in journalism and advertising and is known for her communication skills and digital strength as well as her ability to never put her phone down.

Her favorite saying: I never met a word I
didn't love!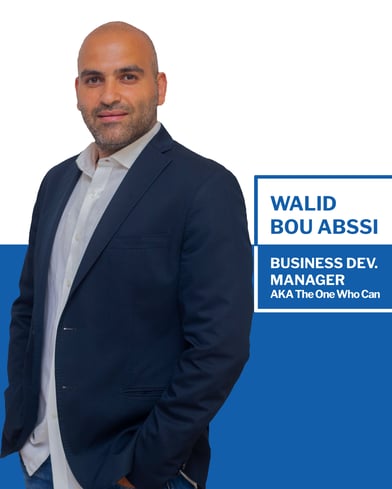 Walid has a natural innate ability "to do" what needs to be done and so his pseudonym is an easy one: The One Who Can!
Heading the Nigeria Business Development force, Walid can probably solve the entire country's cybersecurity needs single-handedly with his business development skills and his Computer Science degree, not to mention his deep roots and understanding of the country.
His favorite saying: Of course I can!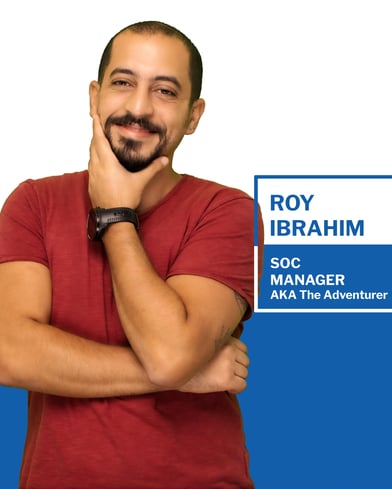 When Roy isn't busy fighting cybercrime in his SOC department, he is walking a trail somewhere with his dogs, usually a very hard trail up a mountainside.
He enjoys adventures, and as an InfoSec pro,
Roy is right in the heart of a cybersecurity quest,
only without the cape. When Roy explains SOC
to a new engineer joining his team, we can see his eyes literally light up.
His favorite saying: It's lunchtime!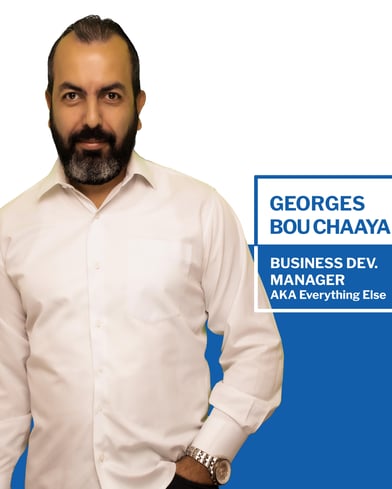 We can explain his pseudonym if you give us a chance. See, Georges comes from an IT background and a BD background while also being highly technical. So, Georges is usually found in pre-sales, product development, sales, business development, and practically every other corner of the company.
Today, Georges double hats in pre-sales and in French Africa because he can. Yes, he's multilingual like that!
His favorite saying: where's my visa?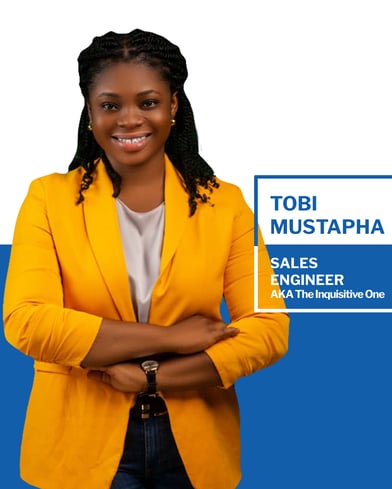 Tobi The Curious just wants to know more all the time and that must be her driving force over the years in Tech.

When Tobi is not asking questions, she is either reading or carrying out research - meaning her curiosity goes even beyond her work environment.
Tobi and her inquisitive mind are a great addition to the SHELT Nigeria team!
Her favorite saying: Just do it.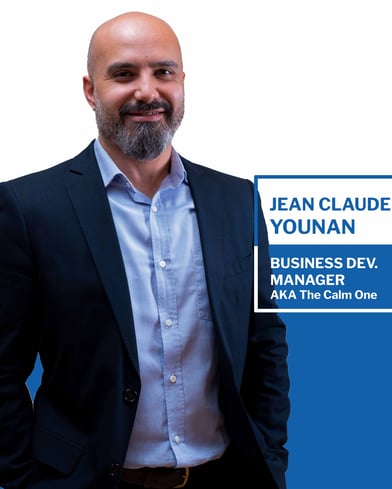 Jean Claude, also known as JC, heads the Business Development team in Kenya! Jean-Claude comes from a background of absolute knowledge in Management, Computer Engineering, and Sales.

So, you'd expect him to be chatty and loud with information, but we wouldn't know at the office. But put him in front of a client, and JC is the SHELT Brand Ambassador, telling it all.
His favorite saying: *crickets*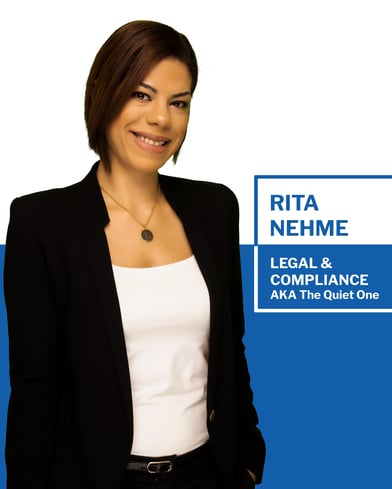 Rita rarely needs to speak, her typing alone scares the SHELT headquarters. We cannot confirm but are very sure the terms "organized", "detail-oriented", "discreet", and "dependable" were coined the day she was born.
Rita's constant calm and her ability to take everything in her stride makes her a wonderful addition to the growing SHELT team.
Her favorite saying: (we don't know yet,
she rarely speaks).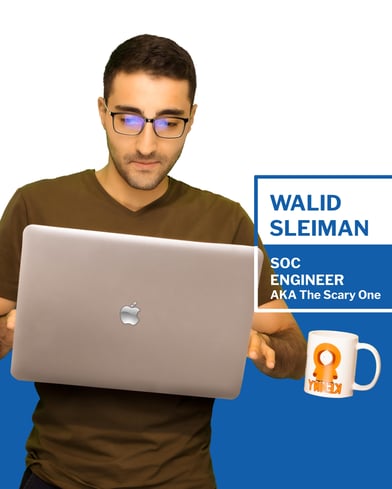 Walid just knows too much! While this is an absolute gem of a find for SHELT when it comes to cybersecurity experts and SOC engineers, he can be quite intimidating with his glasses, his height, and his quiet responses to any question posed. Not to mention the fact that his laptop and coffee mug somehow follow him around.
Walid is one of the youngest on the team but he is definitely an asset!
His favorite saying: where did you
get that from?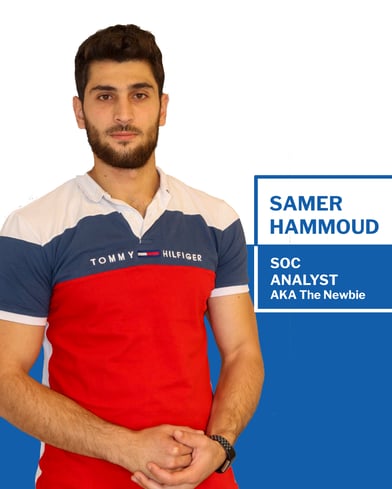 The newest member of the SHELT team is SOC Analyst Samer!

We don't really call him "The Newbie" but you get our point. Samer loves everything tech and sailed through his training like a pro! With a Bachelor's in Computer and Communication Engineering and a Masters in Computer Systems Networking and Telecom, Newb is fitting right in!

His favorite saying: I'm good.